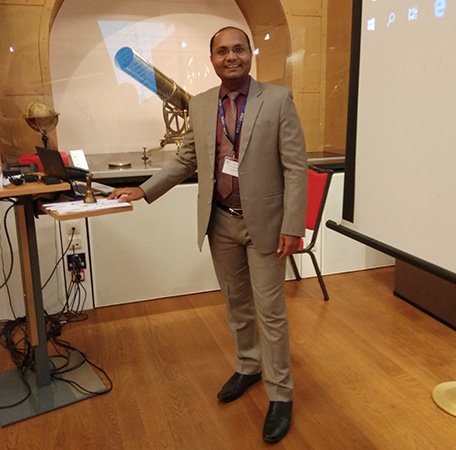 Institute of Advanced
Physics
IAP (Institute of Advanced Physics) is Gurukul of Physics and a dream project by Prof Rajesh Dubey for providing best education to all. Prof Dubey has expertise in all the branches of Physics and has a proven record of teaching more than 10,000 of students in India and abroad. Since last 15 years he has worked as Professor/ HoD/ Principal in Vision Kota, Ables Education, AK Vidyamandir, Rao IIT, Kalrashukla Classes, Arihant International etc. Thousands of students taught by him have been successful in cracking all types of entrance examinations. Many of the students are now successful engineers, doctors and business men throughout the country and the world.
The institute has now become the preferred choice for students, who want to build a strong foundation for their higher studies in Engineering & Medical or achieve top ranks in competitive exams or Study Abroad programs.
IAP stands synonymous to quality education and provides a learning environment that extends education beyond the confines of traditional classroom learning. We at IAP understand that education is the most powerful weapon to help bring the desired change in our society and to contribute to the society at large. We also provide free education for meritorious and deserving students from humble backgrounds.
11th 12th CBSE & Board Syllabus
Mission
and

Philosophy

Teaching and learning are the center of all scholarly activities and it's the only process of instilling the concept and necessary skills for lifelong learning.

" Strive for success, struggle for it, don't stop until you achieve it."
Our
Vision
The students of India are the best in the world and only a unique combination of the expertise of the Guru's and devoted students can make our country lead the world.